Careers
that fit your life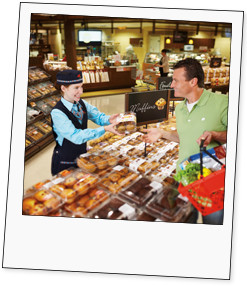 IGA
At IGA, we are committed to advancing our 'Plaisir de mieux manger', or 'Joy of Eating Better', strategy to promote healthy foods and eating in Québec. Based on four principles – cooking, exploring, making environmentally responsible choices and healthy eating – our strategy is achieved through a full menu of career opportunities to help you lead the professional life of your dreams.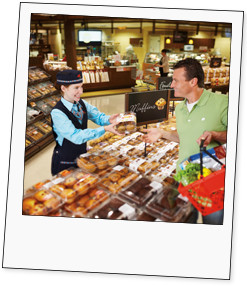 There are currently no open positions matching this category or location.
Receive emails by subscribing to jobs matching IGA when they are posted.
The 10 most recent jobs posted by Sobeys are listed below for your convenience.
Results 1 – 10 of 10
Page 1 of 1
Search results for "". Page 1 of 1, Results 1 to 10
Title
Location
Store Banner
Posting Date
Cashier SW

vancouver (West Broadway), BC, CA

22-Sep-2019

0.00 km

Store Careers

Safeway

BC

vancouver-%28West-Broadway%29-Cashier-SW-BC

Cutter Meat SW

Cochrane, AB, CA

22-Sep-2019

0.00 km

Store Careers

Safeway

AB

Cochrane-Cutter-Meat-SW-AB

Manager Assistant Meat SW

North Vancouver, Lynn Valley, BC, CA

22-Sep-2019

0.00 km

Store Careers

Safeway

BC

North-Vancouver%2C-Lynn-Valley-Manager-Assistant-Meat-SW-BC

Clerk Courtesy SW

calgary, AB, CA

22-Sep-2019

0.00 km

Store Careers

Safeway

AB

calgary-Clerk-Courtesy-SW-AB

FT Clerk Grocery

Toronto, ON, CA

22-Sep-2019

0.00 km

Store Careers

Sobeys

ON

Toronto-FT-Clerk-Grocery-ON

Clerk Grocery

Prince Rupert, BC, CA

22-Sep-2019

0.00 km

Store Careers

Safeway

BC

Prince-Rupert-Clerk-Grocery-BC

Clerk Deli SW

Vancouver (West Broadway), BC, CA

22-Sep-2019

0.00 km

Store Careers

Safeway

BC

Vancouver-%28West-Broadway%29-Clerk-Deli-SW-BC

Clerk MDS Production (Grid B) SW

Prince Rupert, BC, CA

22-Sep-2019

0.00 km

Store Careers

Safeway

BC

Prince-Rupert-Clerk-MDS-Production-%28Grid-B%29-SW-BC

Coffee Bar Server SW

Prince Rupert, BC, CA

22-Sep-2019

0.00 km

Store Careers

Safeway

BC

Prince-Rupert-Coffee-Bar-Server-SW-BC

Bakery Production SW

Prince Rupert, BC, CA

22-Sep-2019

0.00 km

Store Careers

Safeway

BC

Prince-Rupert-Bakery-Production-SW-BC